Clonee United Academy 2020

January 12, 2020

Celebrating 7 Years of Girls Football at Clonee United

October 3, 2019

Under 14 Boys Trip to Benfica 2019

October 2, 2019

Girls End of Season Coerver Session & Presentation 01.06.19

June 4, 2019

Girls In Gambia love their football

February 7, 2019

Clonee United Academy

January 31, 2019

World Cup Promotion – a chance to win a new kit for your team and €1,500 for you!

June 29, 2018

Girls would you like to play football?

June 16, 2018

Forecast5 fundraising App

June 15, 2018

Flying the flag for Girls football.

June 13, 2018

2018 MGL and Academy Presentations Announced

June 2, 2018

SFAI U14 North Leinster Cup Winners

May 15, 2018

SFAI U14 North Leinster Final

May 1, 2018

U11P White Win in Newbridge

April 8, 2018

Clonee United Academy

February 6, 2018

SFAI Cup

January 24, 2018

We are looking for boys to join our club!

January 21, 2018

Dates to Remember

December 22, 2017

2017 FAI National Draw Winners

November 25, 2017

SFAI Cup 4th Round

November 18, 2017

2017 FAI National Draw Winners

November 15, 2017

Clonee United Open Day – 25th November

November 14, 2017

Clonee United Christmas Party

November 6, 2017

Mid Term Coerver Camp – Registration Closes 26th October

October 25, 2017

October Coerver Team Sessions

October 24, 2017
Sport NEWS
Latest News
The Clonee United Academy is back on Saturday 18th January 2020 on the Astro in Ongar Community Centre. We are open to Girls and Boys born 2013, 2014 and 2015. and will run until 30th May. The academy will (…)
Testimonials
Gerry keogh
Clonee United
There are 24 teams with roughly 300 members in the club. Great mix of girls and boys teams with some success!

Gerry keogh
Clonee United
Clonee United FC is a Dublin football club that competes in the Leinster Senior League and the North Dublin Schoolboys / girls League. The club w

Gerry keogh
Clonee United
We are delighted to welcome Clonee Utd to the Coerver family, this is a partnership that opens up not only the Coerver curriculum to Clonee but a
Our Partners
The Coerver® Partner Club programme provides specialist support for clubs from Grassroots to Professional level. Four key components are covered, Technical Coaching, Coach Education, Session Planning and On-line Learning, all aimed at giving your club "The Skillful Edge".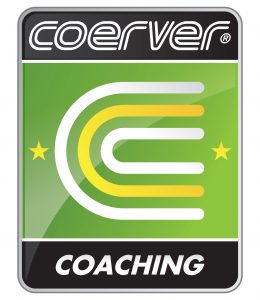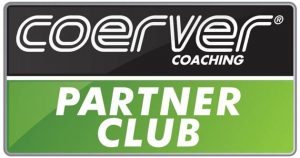 Want to play for Clonee?
Do you have the skill?